I'm Julie Vieson Fanelli, and I work alongside clients to help them maximize profits while minimizing risk.
I founded the Fanelli Law Firm to help my clients find low-risk solutions while focusing on their bottom line.
My experience gives me a deep understanding of real estate and business law. From clerking in a district court, to working for one of the top firms in Florida, to closing hundreds of millions in financing while working in-house for a real estate investment team, I understand your needs.
While most attorneys only list possible risks, I go a step further. When you work with me, I won't shut down your ideas with a list of everything that could go wrong.
Instead, I focus on solutions. Based on my depth of experience, I will suggest options. We will work together to find paths to accomplish your goals while avoiding the obstacles.
Unlike a large firm, you're not just a number. Instead of getting your case handed off to a less experienced associate, you're always working with the most qualified partner—me, at the cost of an associate at a big firm.
If you're looking to be profitable while minimizing risks, contact me. You won't get an assistant on the phone—you'll talk directly to me. I'll work with you to find the best solution for you based on your needs and goals.
I represent clients with a broad variety of projects, but my process is the same with each one. I'll work with you to understand your goals and build a relationship that helps you grow over the long term.

Acquisition and Sale
negotiating and drafting contracts, overseeing due diligence, conducting title review, writing title insurance policies, and handling closings for commercial clients

Finance
acquisition and development financing, refinancing, title insurance, work outs of distressed loans

Leasing
commercial, multi-family and industrial leasing, enforcement, property management

Transactional
easements, party wall agreements, development agreements, reciprocal easement agreements, covenants conditions and restrictions

Contracts
negotiating and drafting contracts, asset and stock purchase contracts, sale agreements, shareholder or operating agreements, and other commercial contracts

Entity Formation
corporations, limited liability companies, partnerships

Licensing
applications, amendments, administration

Corporate / Entity Governance
company records, annual reports and meeting minutes, resolutions, and consents
Meet Our Team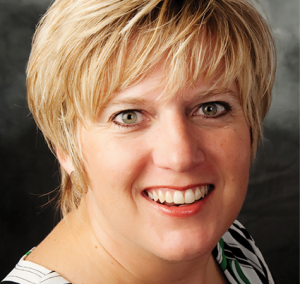 Julie Fanelli
SHAREHOLDER
Susan Wilcox
CERTIFIED PARALEGAL
Rebecca Reeder
FIRM ASSOCIATE
Licensed to practice in Tennessee
Raynee Reasor
LEGAL ASSISTANT

The hiring of a lawyer is an important decision that should not be based solely upon advertisements or web sites. The best way to discuss possible representation is by calling our firm at 813.384.4841, and we will discuss your situation and clear our conflicts process. Sending us an email will not make you a client of the firm, and nothing you send us before we agree to represent you will be protected by attorney-client privilege.